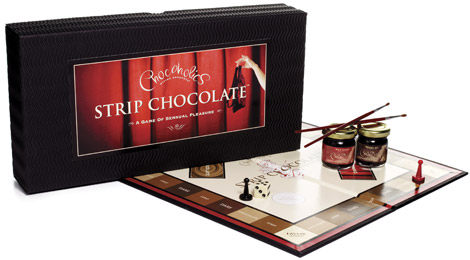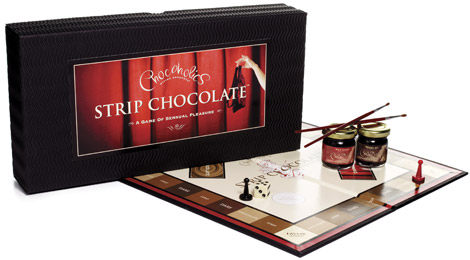 It's been told that women love chocolate. It's also been told that men love naked women.  Chocoholics Divine Desserts puts both things together by giving us Strip Chocolate, a board game that we'll enjoy playing more than Monopoly. Yeah, I said it.
Strip Chocolate is the sensual way to enjoy your dessert: Two 'players' roll the dice and draw cards to determine who strips and who gets pained with frosting. The last one wearing clothes wins – or do they lose?
Included in the set is a jar each of chocolate and cherry body frosting, two brushes, game board, game pieces and cards. Unfortunately, you're going to have to find a willing partner yourself. Good luck!
Buy It: $31.50 at Amazon