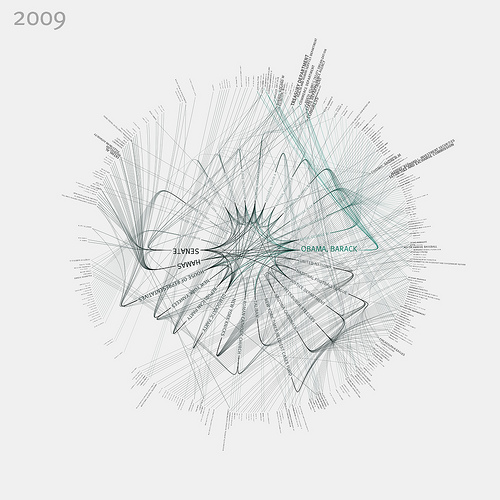 Visualized: Most mentioned people and organizations in NYTimes from 1984-2009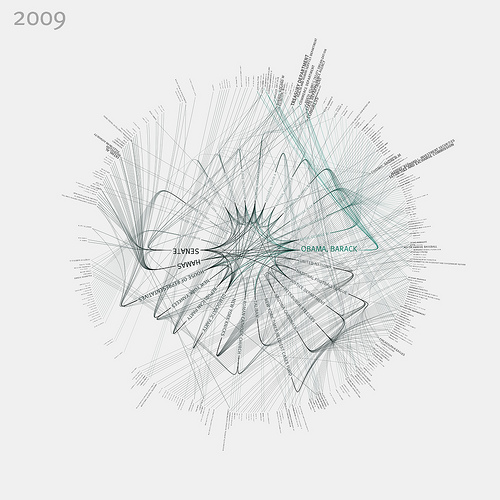 Blprnt has a series of visualizations that represent the top organizations and people mentioned in the news articles of the New York Times for a given year of news between 1984 and 2009. Connections between these entities are drawn, so that relationships can be found and followed.
Blprnt's Jer Thorp writes: 
The maps posted so far in the Flickr set are general ones – but these can also be generated for any refined keyword search. Similarly, while the current maps are for individual years, a map could be made for any given period of time (the Bush presidency, the Gulf War, September 2001), or indeed for the whole period of time available through the API (1981-present). 
More images after the jump.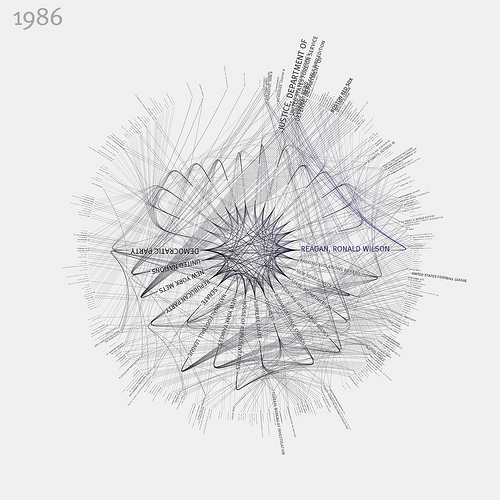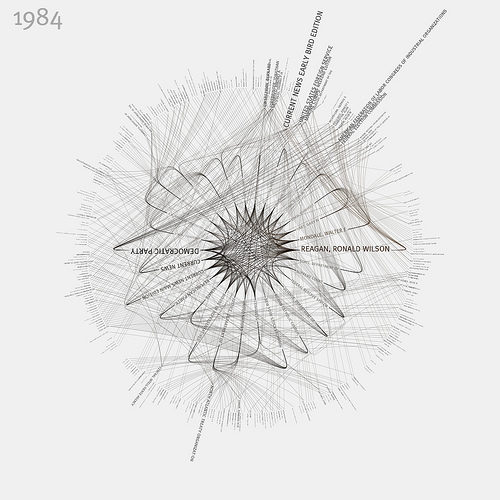 To see more shots, head to Blprnt's Flickr.