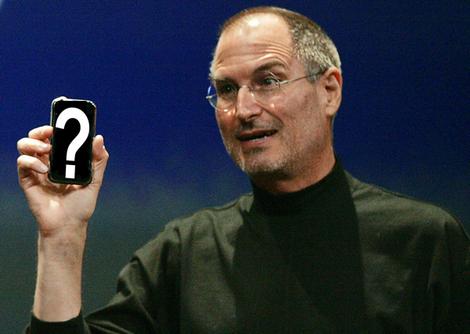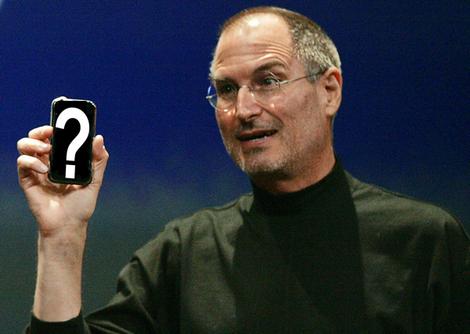 Recently, there have been rumors that have a next-gen iPhone releasing sometime this in Q2 of this year but no word on what it will look like. Below are a few different concepts that have give light to what Apple's next Jesus phone might resemble courtesy of Toxel.
More images after the jump.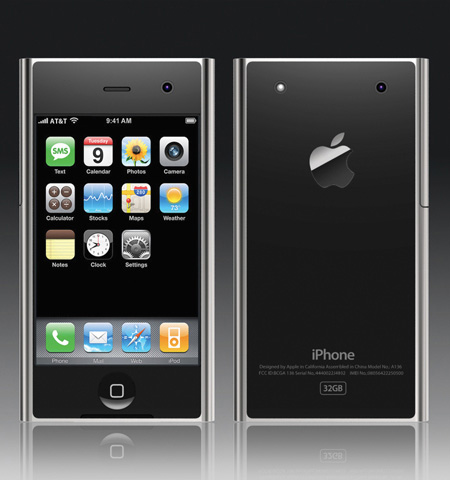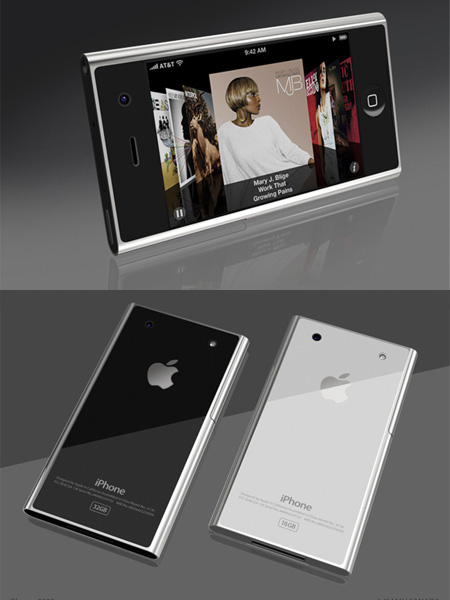 Apple iPhone concept by Japanese photographer Isamu Sanada.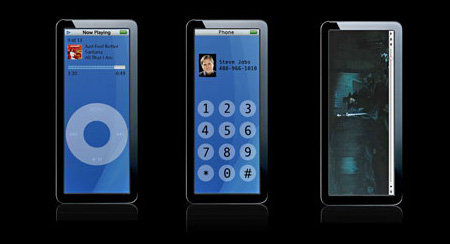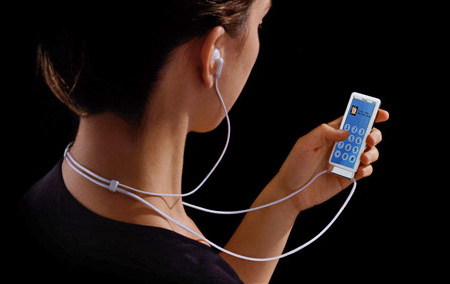 Creative iPhone Nano concept with microphone integrated into the earbuds designed by Tracy Hall.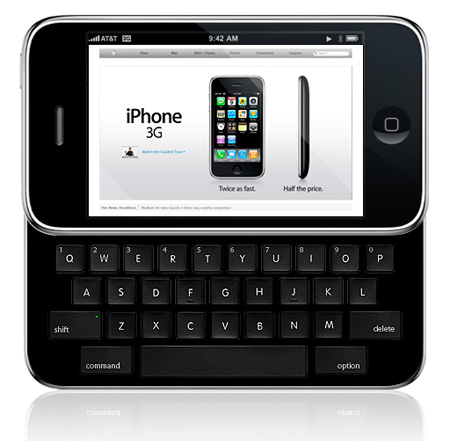 Apple iPhone Slider Qwerty concept designed by Aaron Besson.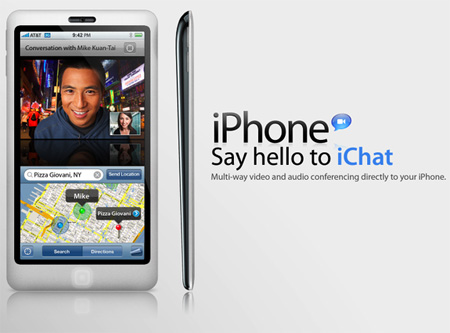 Designed by Rodolphe Desmare, this Apple iPhone concept was inspired by the curves and tapering of the Macbook Air.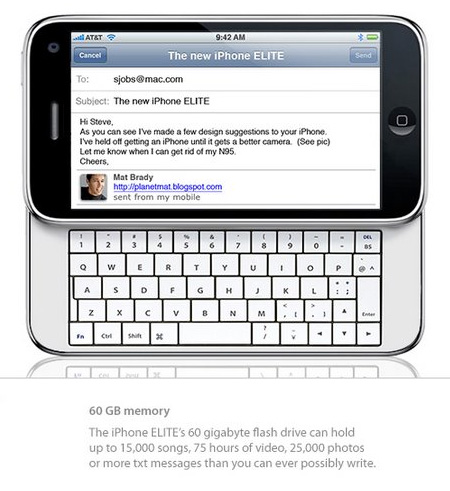 iPhone ELITE concept, designed by Mat Brady, comes with optional slide out keyboard and front-facing camera that enables video conferencing.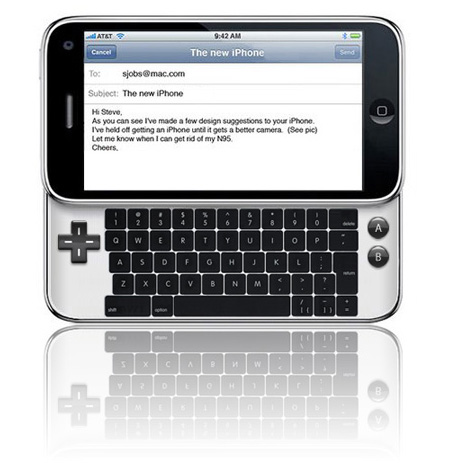 Extended version of the iPhone ELITE concept with added direction pad and two buttons for better gaming.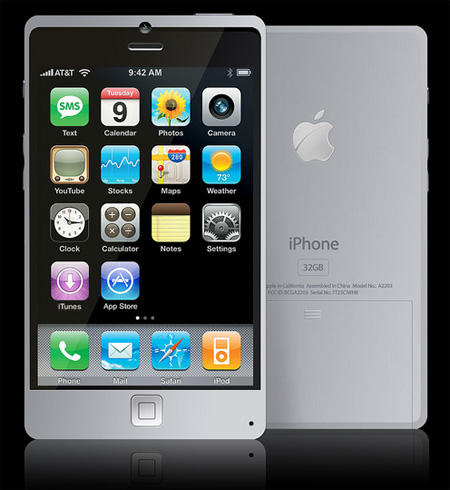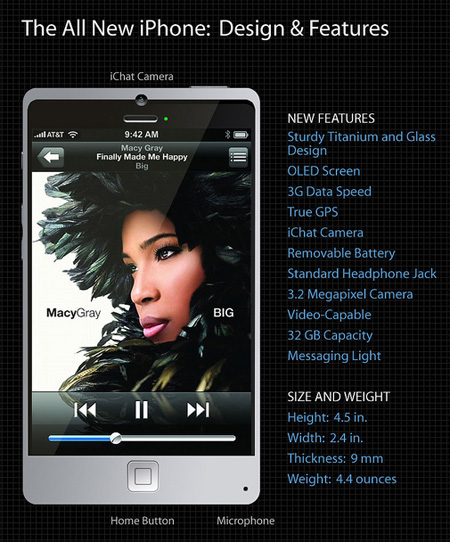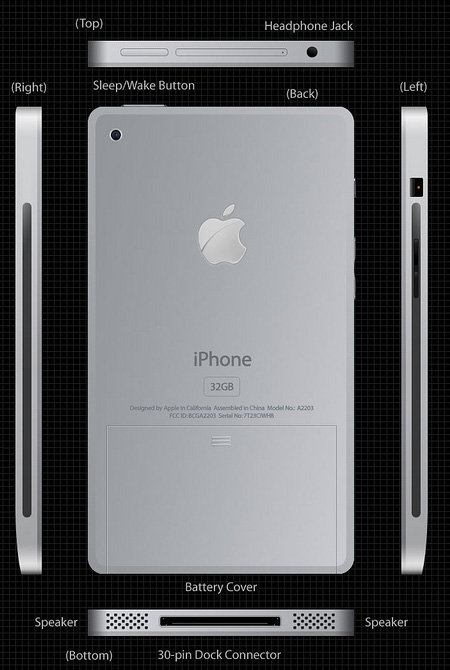 Beautiful titanium Apple iPhone concept designed by Jim Young.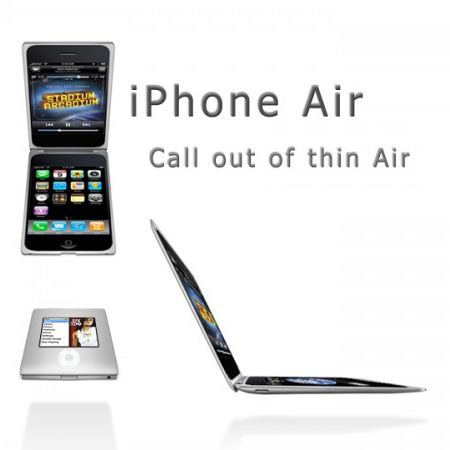 iPhone Air, a duel touch screen iPhone with a clam shell design to protect both screens. When closed you can still see and control what is playing on your iPod as well as see an incoming call.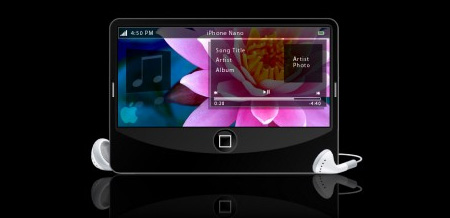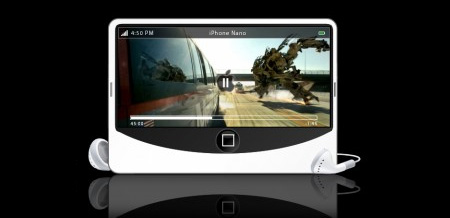 Apple iPhone Nano concept design.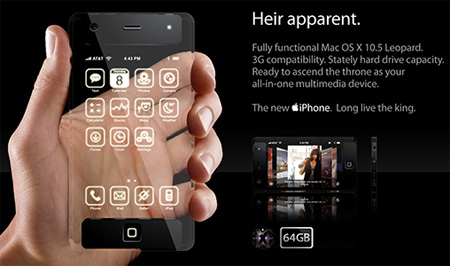 See-through Apple iPhone concept designed by Robert Davis.
Special thanks to Toxel