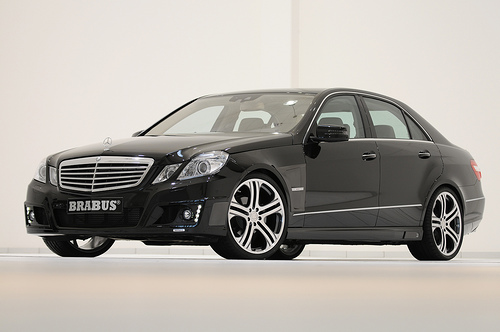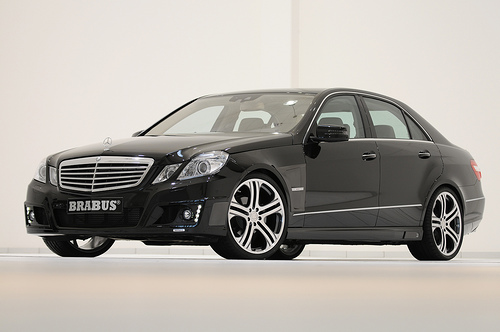 Brabus never ceases to amaze us and with their rendition of the 2010 Mercedes-Benz E-Class, we're still rolling our tongues off the floor. Brabus is offering a 462-hp upgrade for the 382-hp 6.1L V8 Mercedes-Benz E550. That allows for 0 to 62 mph sprint in just 4.7 seconds with a top speed of 191 mph.
As for its exterior, the front, back and side aprons all received welcomed enhancements, giving this tuned version of the E-Class a more aggressive and refined look. Brabus Monoblock alloys are available in varius designs and in sizes varying from 17 to 20 inches.
More info and images after the jump. 
Press release and more images at eGMCarTech