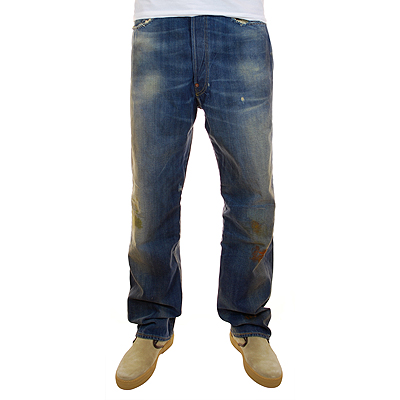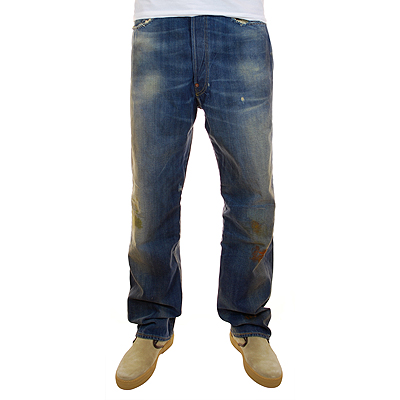 1890 was the first year the 501 number was used, before that year the jean was called XX. The patent date ran out on the riveting process in 1890 so this jean doesn't have the patent date on the rivets – they look like what we know today. Originally these jeans cost 75 cents a pair.
This is extreme vintage. The shade has faded and worn to a light gray/green. There is rust staining on the knees and pocket, as if the garment has lived the life on a hard-working man.
More images after the jump.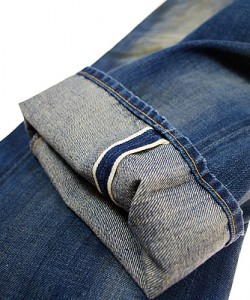 Buy It: $195 at Oki-Ni