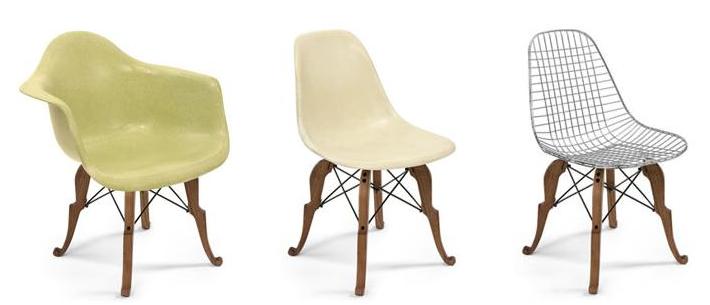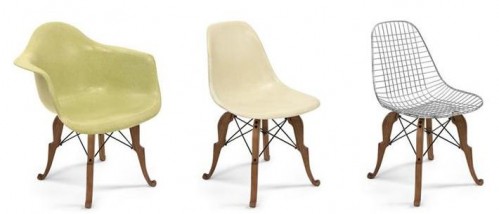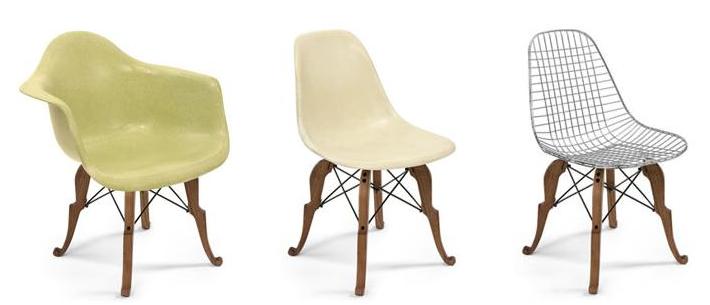 Modernica's design studio has collaborated with artist Peter Shire to design the Prince Charles Chair based on the company's Case Study Fiberglass shell chair and playfully named after the originator of the design, Charles Eames.
The Prince Charles chair is an elegant and ironic juxtaposition – past and present. It is an innovative combination of two recognizable styles artfully embracing 300 years of furniture design into a single chair. This, along with the chair's Queen Anne-like legs, which look like broken violin cut outs, prove opposites attract.
Depending on the seat selected (Arm, Side, or Wire), this chair will run you anywhere from $369.00 to $469.00 at Modernica.