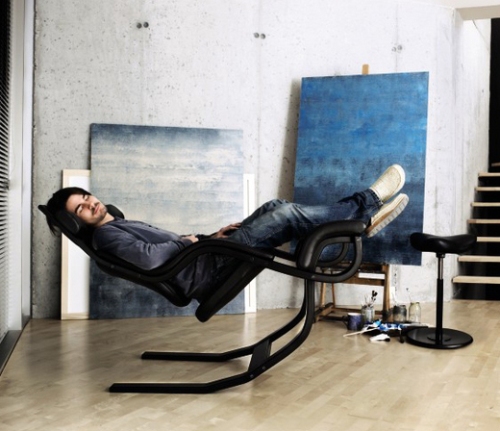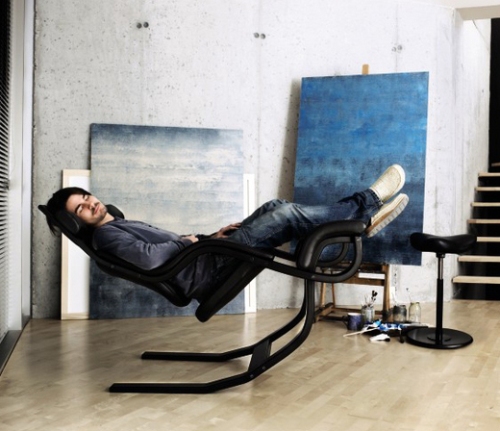 The Gravity Reclining chair by Varier is a solid mix of design, functionality and versatility. It can be placed in a conventional upright position or you can rock back to float and give your body some much needed air time. 
At Backworks, the chair can be fully customized to cater to your preferences and budget, too. 
More images after the jump.