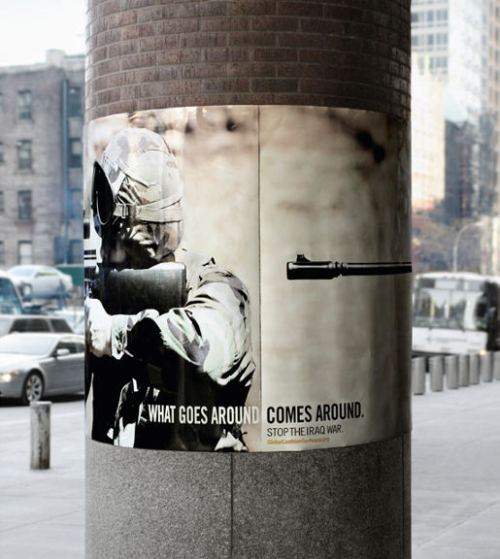 What Goes Around Comes Around: Big Ant International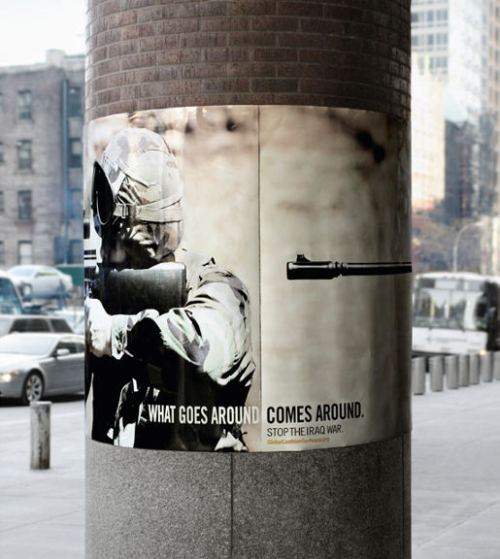 Big Ant International have won a Gold Pencil for Design (Public Service Poster) at the One Show Design Awards held this week. Four posters were designed to wrap around poles, campaigning for an end to the war in Iraq, pointing to the Global Coalition for Peace web site. Grenades, rifles, missiles and tank guns come round the pole to catch up with the aggressor in each poster. What goes around comes around. The campaign has also been shortlisted at the Clio 2009 and D&D Awards.
More posters after the jump.