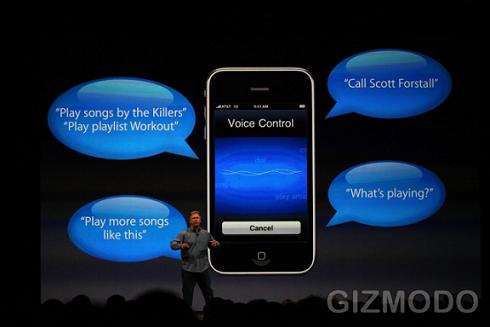 iPhone 3GS is real: Packs 7.2 HSDPA, 3 MP Autofocus Camera + Video, Drops June 19th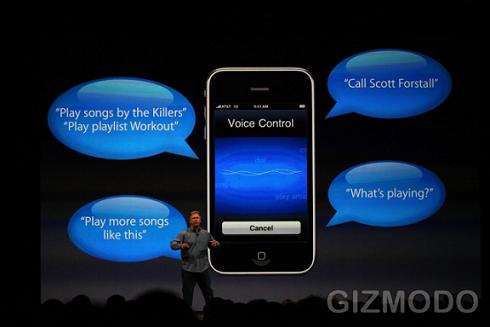 A whole lot is going on over at Apple's WWDC in California. After gloating about the App Store's proven success, they finally unveiled the iPhone 3GS, the "most powerful, fastest iPhone ever made". It looks the same on the outside, with its glossy finish and structure, but the inside has gotten some major upgrades. The "S" in 3GS stands for Speed and from the looks of it, this baby's packing plenty of it.
Launching messaging is 2.1x faster, loading SimCity is 2.4x faster, viewing Excel 3.6x faster, loading NY Times 2.9x faster. It's got 7.2 Mbps HSDPA so internet browsing has gotten even more refined. The 3GS supports OpenGL|ES and better javascript integration. The camera has been upgraded, now sporting a 3 megapixel autofocus camera that supports video.
Video can be captured at 30FPS VGA with auto focus, auto white balance and auto exposure. You can trim the video with the tap of a finger and you can even share the vids via email or MMS.
The 3.0 OS for the iPhone also features voice control, MMS, and Tethering (unfortunately, AT&T will not be supporting tethering at launch). The iPhone 3GS drops June 19th in the US, at $199 for a 16 GB model, and $299 for a 32 GB model. The iPhone 3G has a price drop to $99 as of TODAY.
Want to see what else going on at WWDC? Head to Gizmodo's liveblog here.