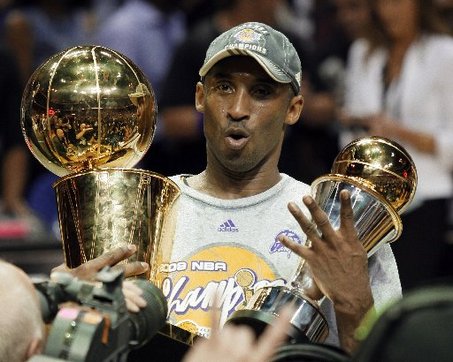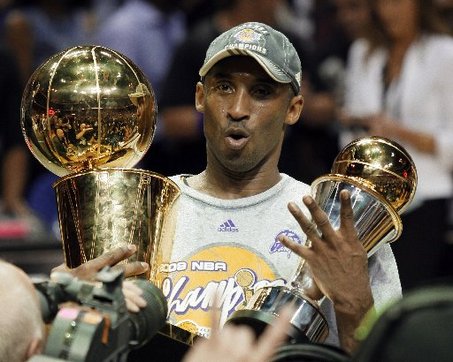 When Sunday night's buzzer rang, game 5 of the NBA Finals was over with Phil Jackson and the Los Angeles Lakers winning yet another NBA Championship. Superman Dwight Howard was not able to help his Orlando Magic come back from a 3-1 deficit against the unstoppable Kobe Bryant. He's gotten his fourth ring, first without Shaq, putting all the naysayers (including myself) to rest. The man's the purest shooter in present-day basketball, and even though he didn't meet LeBron and the Cavs in this year's Finals, this championship and Kobe's first MVP trophy were both well-deserved. With 30 points in game 5, Bryant's been a consistent force as he allowed the game to come to him and giving his teammates a lift when needed.
As for Phil Jackson, he might as well be put into history as the best coach to ever direct the sidelines of a NBA game. He just wrapped up his tenth title, six with the Chicago Bulls and Jordan, and now his fourth with the Lakers, all of which Bryant and teammate Derek Fisher were around for.
So what now? With this year wrapped up, and a 2-2.5 mile parade already planned, speculation has begun for who will be holding Larry O'Brien trophy come this time next year. Any guesses?