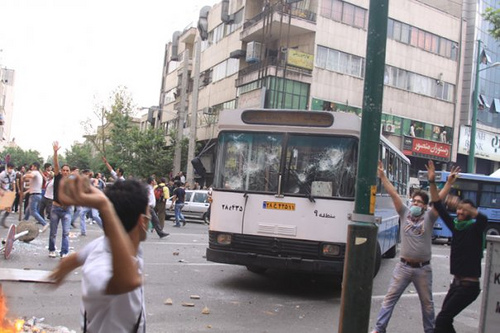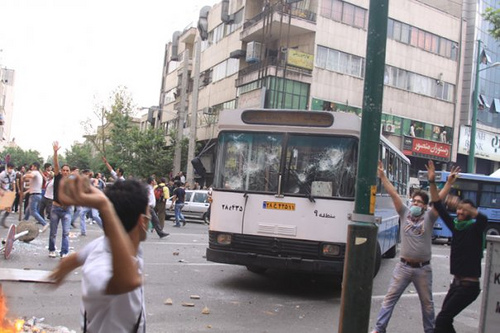 Iran's Presidential elections did not going as smooth as the government had hoped. There was much bad-mouthing by rivals Mir Hossein Mousavi and incumbent President Mahmoud Ahmadinejad leading up to the elections and things got really out of hand post-election. Both men claimed victory but in the end, the government ruled in Ahmadinejad's favor, bringing accusations of fraud and corruption.
The result of all this is a country in political unrest, with Mousavi supporters taking it to the streets of Iran head-on against public order police.
More images after the jump.
Flickr user Mousavi 1388 gives us a street view of the clashing and chaos.