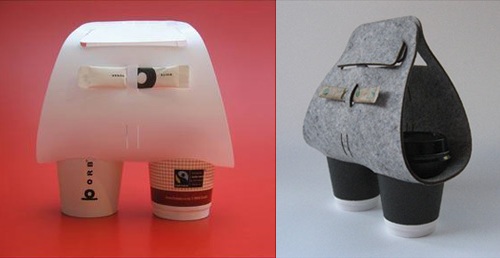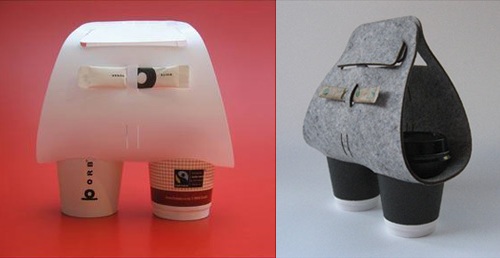 As if carrying your umbrella, suitcase and your boss's extra-starched laundry isn't overwhelming enough, he just called to make sure you also get him a caramel macchiato. His exective assitant chimes in and requests the same. With the Tota Carrier, this take may become difficult.
Carrying more than one cup can be difficult and trays are unstable when walking and only designed to be used a few times. The Tota lets you carry up to 8 cups (2 units in each hand) safely with room for stirrers or sugar sachets. The comfy handle is a nice touch and the Tota can hold large or small cups. Obviously its built to last, great for those daily office runs to your favourite local cafe!
The carrier comes in a white styrene finish as well as a 3mm thick grey felt variety.
Buy It: $12 for white styrene, $32 for grey felt