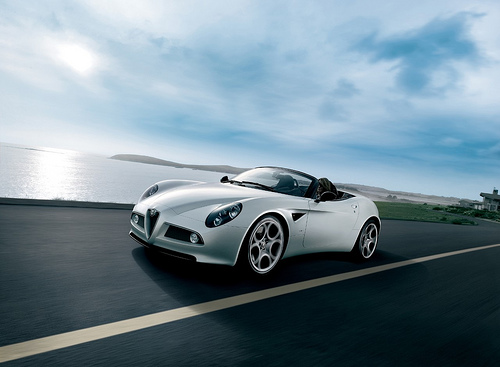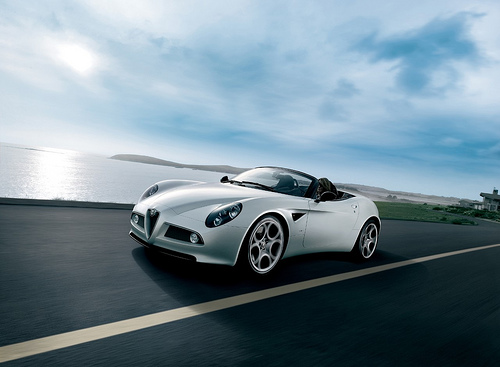 The good guys at egmCarTech have blessed us with some details of Alfa Romeo's 8C Spider, which is slated for a US + International release in the coming months. Fiat will only be producing 500 units of the beauty, only 35 of which are coming to the United States. The exclusive model comes with an MSRP of $299,000 and will be sold through Maserati in North America.
The Alfa Romeo 8C Spider is fitted with a 4.7 liter 8-cylinder engine producing 450-hp with a max torque of 354 lb-ft and a 6-speed automatic or manual transmission. The 8C Spider hits 60 in 4.6 seconds and with all the other specs listed, maybe that steep pricetag is worth it.
More images after the jump.