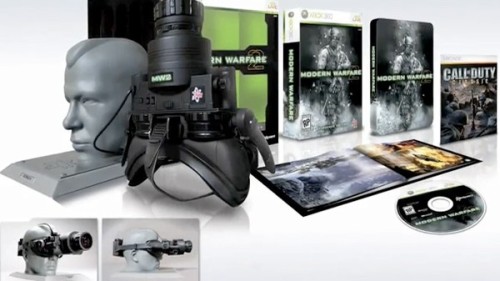 Call of Duty: Modern Warfare 2 Prestige Edition Packs Fully Functional Night Vision Goggles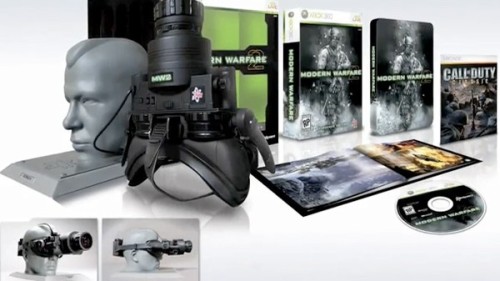 We've seen some pretty lackluster special editions of video games come out, always leaving our stomachs half full. The guys over at Activision and Infinity Ward have done right by us with the Prestige Edition of Call of Duty: Modern Warfare 2, which is set to drop sometime in November. This version of the highly-anticipated game will sit atop the food chain, as it includes fully-functional night vision goggles. No word yet on how the toy will work, but we can't wait to see.
With the "Collector's Edition" of MW2 priced at $80 over at GameStop, we're guessing this toy won't come cheap. Someone's already had the honors of doing the official unboxing which you can catch over at Engadget.