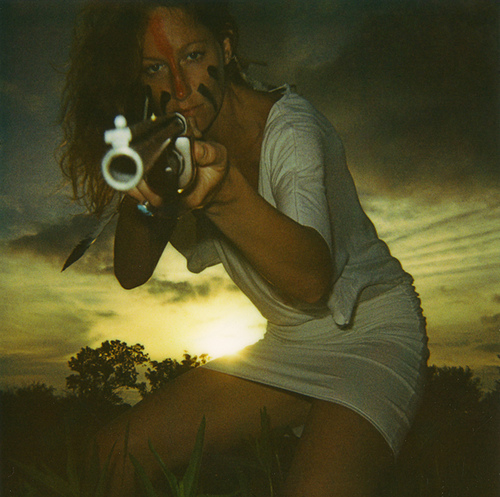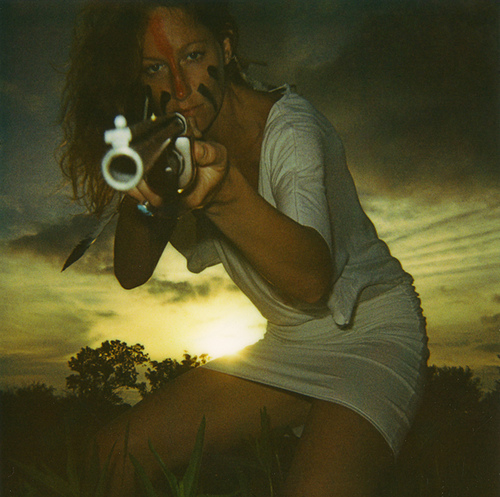 Photographer Neil Krug has recently teamed up with model Joni Harbeck for a series of Polaroid shots that are sexy, edgy and vintage, just the way we like 'em. Packs and packs of out-of-date Polaroid film were put to good us, along with guns, horses, feather headdresses and "a large dose of psychedelia in a remote desert."
WeHeartStuff tells us the duo's established quite a following with Neil's Flickr page, but they're now in the process of publishing a coffee table art-book of their photos and are selling a selection of highly limited luxury prints via their "Pulp" website.
More images after the jump.