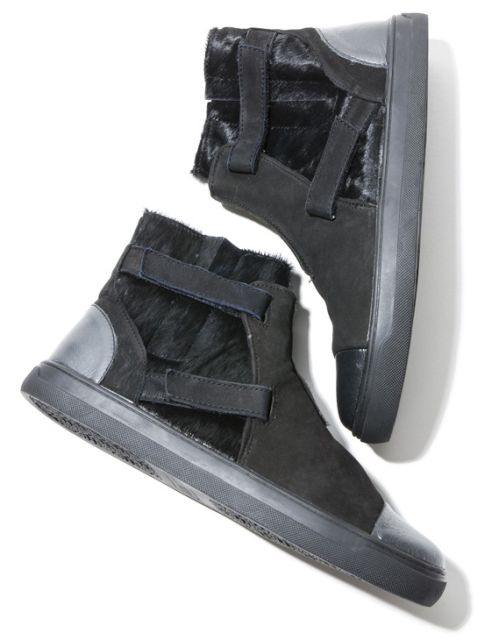 Fall 2009: Double Identity Diver Boot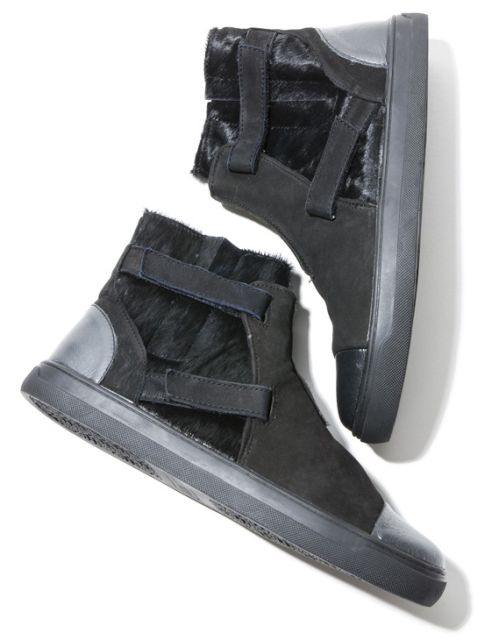 Oak has got some fine kicks in stock from one of our favorite labels, Double Identity. This season, they've dropped the Diver Boot in three different varieties, all within a fairly reasonable price range. First up is the Black Pony, which is a multi-textured boot fitted with fur, suede and leather. The remaining two are canvas high-tops in white and black flavors, with two suede straps and coated laces.
Get the closeups after the jump. 
Buy It: $148 – $198 at Oak