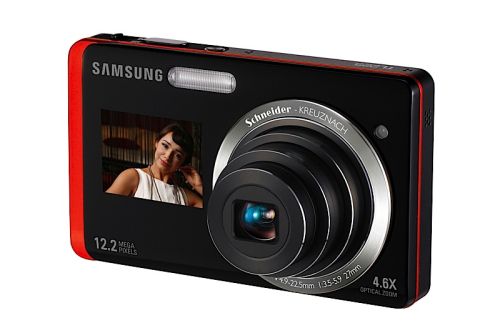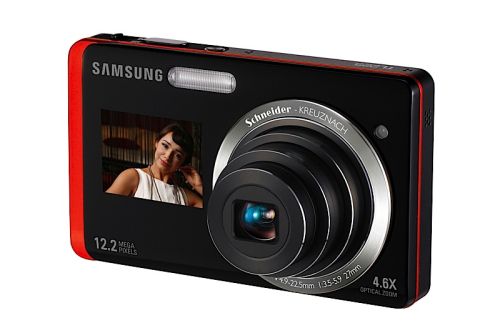 This goes under the so-damn-obvious-why-didn't-we-think-of-it category. How many times has your girl grabbed you for a quick self-portrait at dinner or your romantic walk on the beach only to come up with a shot with your hair cut off? Samsung's been in that situation as well. That explains why they've decided to fit the TL220 and TL225 with front-mounted LCD screens.
Now, for your little nieces and nephews, it can play "cute animations to capture kids' attention." Brilliant! Both 12.2 megapixel cameras sport a 4.6x optical zoom, image stabilization, 720p video capabilities in H.264 format, and a touchscreen rear LCD with haptic feedback. The TL220 has a 3-inch display in the back, while the TL225 (pictured) features a 3.5-inch display that's also much, much sharper. Price is $299.90 / $349.99 for TL220 and TL225, respectively, and both are due out in September.
Video and images after the jump.