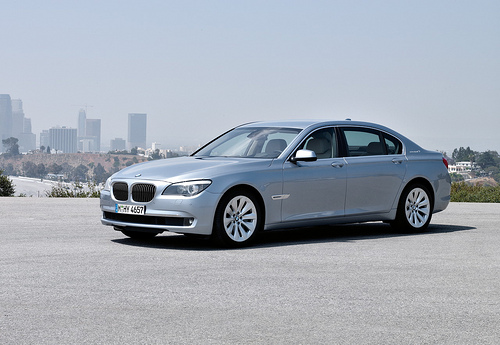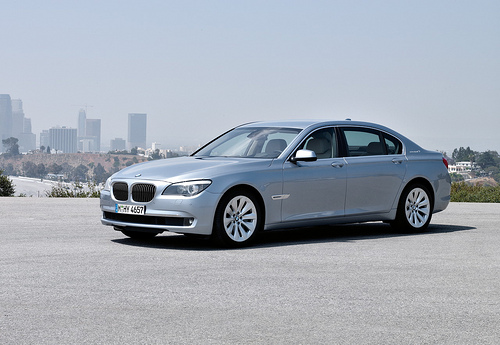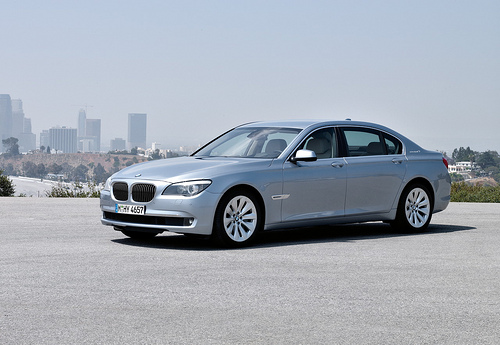 The 2009 Frankfurt Motor Show isn't until next month, but BMW's letting some of its soon-to-be unveiled beauties out the bag. The 2010 ActiveHybrid 7 is fitted with a 4.4L V8 engine that has a max output of 440-hp and a peak torque of 475 lb-ft. When mated to a 3-phase synchronous electric motor, the BMW ActiveHybrid 7 produces a total of 455-hp with a maximum torque of 516 lb-ft. Power is driven to the wheels via an 8-speed automatic transmission with the electric motor (powered by lithium-ion batteries) positioned between the engine and the torque converter.
Go 0-60 in 4.8 seconds with a top speed of 150mph, all while enjoying a 15 percent increase in fuel-economy over the 750i. Official EPA numbers as well pricing will be released closer to the release in Spring 2010.
More images after the jump.