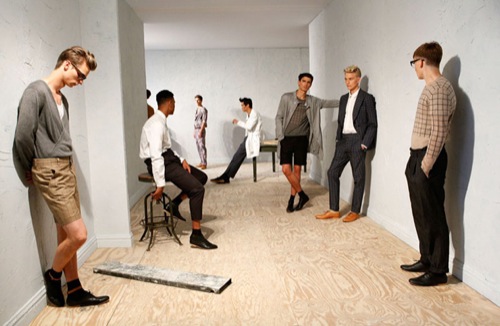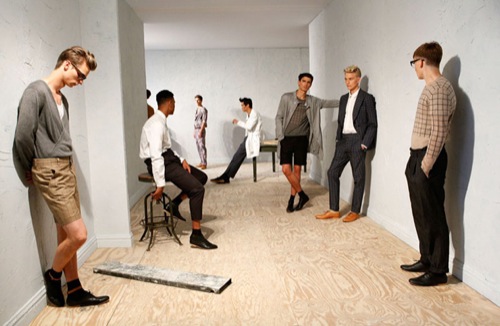 Being Phillip Lim's first ever all men's presentation at New York's fashion week, the designer's Spring 2010 collection lived up to the hype. Being filled with light fabrics and standout colors, we see this collection as one of the more wearable lineups come next year.
Men.Style writes:
Lim's intent was to take the stuffiness out of traditional menswear colors. His inspiration was the way the beatniks "imbued traditional masculinity with a sense of transparency and vulnerability." The movement, he said, was also about "stripping away what was unnecessary." That explained the plywood boxes. But to my eye at least, the clothes evoked a more familiar Lim reference point: eighties-era Bowie. Low-breaking jackets; cropped, cull-cut trousers, graph-paper check, and borderline fragile footwear were certainly more Bowie than beat. Open toes perhaps notwithstanding, the accessories were again the standout of Lim's menswear, from suede mod boots to leather-wrapped key pendants.
More images after the jump.