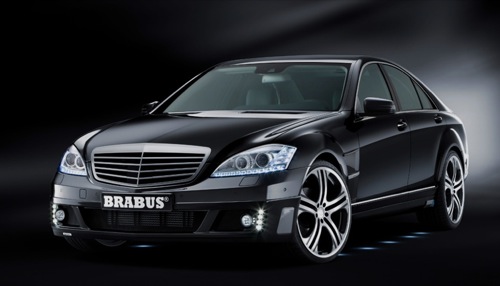 With a slightly more aggressive shell, it's hard to fathom such a luxurious beauty to have the brains to match. Brabus took the S600 and turned it into a 750 hp wonder that's blessed with even more refinements than its OEM counterpart.  Adding 240 horses to any engine is no easy task but with the long established history of Brabus and their dedication to the trade, we're not surprised at anything they accomplish.
With a few engine modifications, including forged pistons, tweaked cylinder heads, revised camshafts, a new crankshaft, larger turbochargers, a more efficient intercooler, a high-performance stainless-steel exhaust, and an uprated ECU, the SV12 R is delivered as probably they most complete Brabus to date.
The interior's gotten some not-so-welcomed enhancements, as we're not big fans of ditching hand-crafted leather for Ikea fabrics.
More images after the jump.