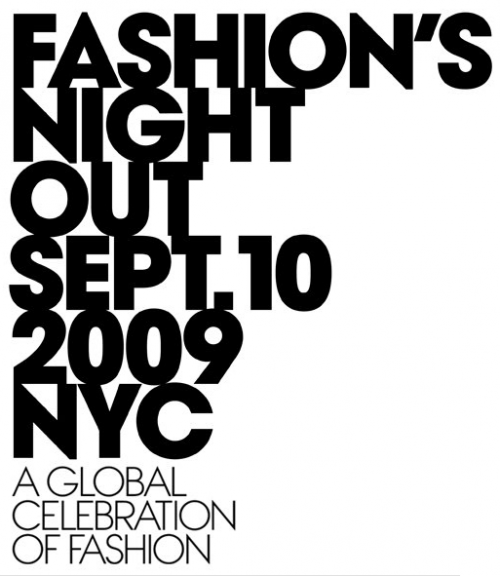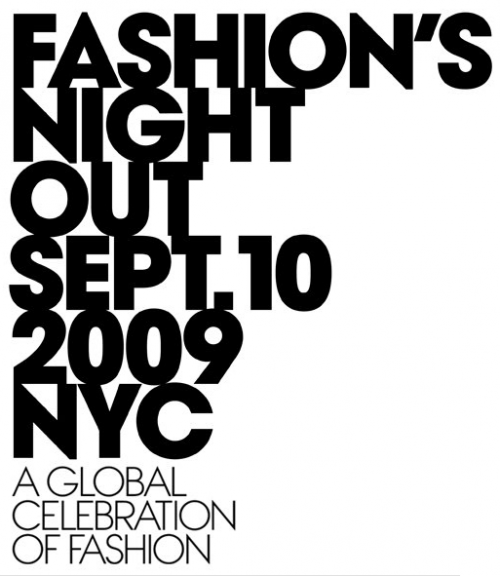 With the 10th of September approaching fast, we think it's best we let you in on our five places to check out for the best experience and, of course, best deals. For anyone unfamiliar, Fashion's Night Out is an initiative spear-headed by American Vogue, NYC & Company, the City of New York, and the Council of Fashion Designers of America to give life back to New York City's fashion industry.
Next only to finance, fashion is the second-largest sector of industry in New York City—the headquarters of more than 800 fashion companies employing 175,000 people and generating $10 billion in total wages. At City Hall's May 20 press conference to announce Fashion's Night Out, Vera Wang said, "To put it bluntly, if people don't shop, people lose their jobs."
It's looking to be a grand occasion as all our favorite designers are joining the festivities. Time is limited as most events only run for a few hours, making a trip from one stop to the next a bit difficult so plan accordingly. To see where we think you should be Thursday night, hit the jump. If you don't agree with our list, keep it to yourself. Who am I kidding… let us know! 
There's something about the designer's creativity that we just can't get away from. On Thursday, we hope everyone checks out The Annex on Franklin Street. Hosted by Steven Alan and Lucia and Amanda from Coup De Coeur, celebrate FNO as well as the label's 15th anniversary. A limited selection of archive pattern shirts will be available for $95.
We're not sure if this is even fair to the other retailers dedicating time to FNO, but for the consumer, it's like dying and going to fashion heaven. Barney's on Madison and 61st will be more of a star-studded affair than anything, bringing us and our favorite designers closer than most could ever imagine. Ernst Benz's Creative Director Leonid Khankin will be on hand to show off some limited edition watches. Traditional Italian shaves are compliments of Acqua Di Parma, maybe reason enough to go. Look for Mary-Kate and Ashley Olsen as they unveil their men's line, The Row. Kris Van Assche for Dior Homme and David + Marcus for Rag & Bone will be there representing their respective labels. The highlight will be surely be from 6 to 7pm as our favorite designer, Thom Browne, will be helping the young gentlemen of NYC shop the store's Fall collections.
If you're anywhere near Howard Street, make a stop at Opening Ceremony as there will be exotic cars stocked with exclusive merchandise from O.C. elites like Alexander Wang, Band of Outsiders, Patrik Ervell, Rodarte and more. Kate & Laura Mulleavy of Rodarte, Scott Sternberg of Band of Outsiders/Boy, Jack McCullough and Lazaro Hernandez of Proenza Schouler, and Alexander Wang will stop by the store, along with Erin Wasson, Wayne Lee, Patrik Ervell, Lily Atherton, as well as many others will be on hand to make FNO one priceless experience.
Only because their Fall lineup is so exceptional, we think if you have the chance, you should head over to Paul Stuart's Madison Avenue location. In conjunction with The Wall Street Journal, this after-hours event will showcase the latest Paul Stuart and Phineas Cole Fall collections. Style Columnist Christina Binkley will also be on hand. Festivities kick off at 6:30pm, and you must RSVP.
For FNO, Phillip Lim will be pulling out five signature styles from the past archives and refabricating and updating them for the current fall season. There won't be a preview of the pieces so you'll have to be in attendance to get a chance to see and purchase this limited-size run. This limited-edition collection will be revealed and sold only on Fashion's Night Out between 6:00 and 11:00pm at all 3.1 Phillip Lim stores in New York, L.A. and Tokyo. The label's SoHo location is where you should be as Phillip Lim himself will be there along with special guest friends for personal styling tips.