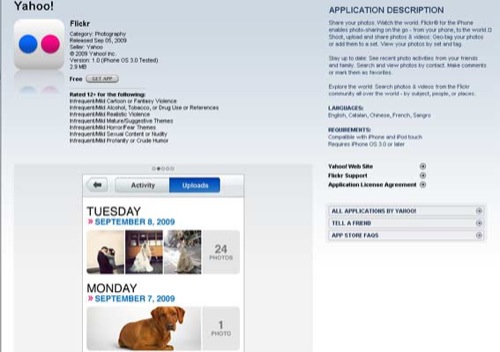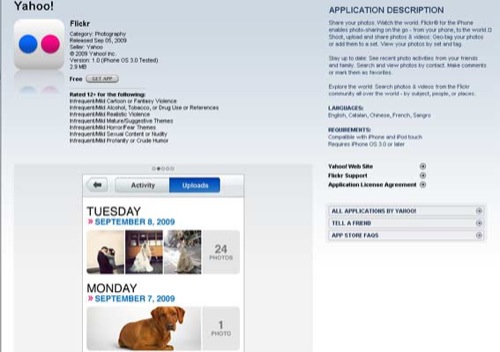 With a new mobile interface recently released, it seems that Yahoo's not slowing down their expansion just yet. They've released three new apps for the iPhone, including one that's been longer overdue. The iPhone's been aggressively fighting for the number one spot on Flickr's list of most popular cameras, but Yahoo's release of the native app for the platform should open the gates a little.
Users can snap, upload, tag and package location data to a photo. There's also a list of previously added photos, friends pictures and the ability to search the site's library of user-generated content. The LA Times also tells us, "iPhone 3GS owners also get the ability to shoot and upload video. Unlike the "send to YouTube" feature that came with iPhone OS 3.0, however, users must open the Flickr app separately from the video editor in order to get it onto the Yahoo-owned photo site."
The other two apps, Fantasy Football and Finance, are both welcomed with open arms. With the NFL season just kicking off, this is definitely the best time to launch an app for a service in such high demand. As for Yahoo Finance, it's like a beefed up version of the already native stocks app on the iPhone which also runs on Yahoo Finance.