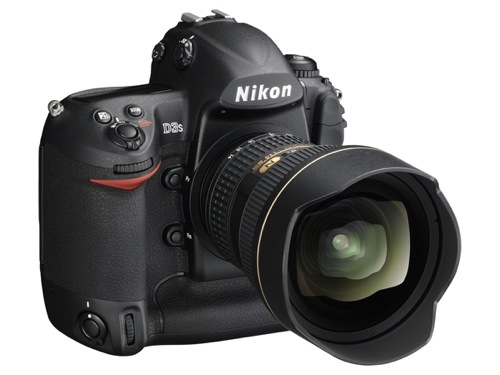 Official: Nikon D3S, Releases Late November
The 12.1-megapixel D3S has officially been released, with all eyes on Nikon's latest work of art. The professional-grade DSLR is packing a rather wide ISO range of 200 to 12,800, which can be further boosted to 102,400. Plus, there's a 720p video recording mode at 24 frames per second with autofocus, though we're a bit disappointed with the lack of 1080p action.
The price is $5,199.95 for body only, a number most are probably comfortable with. Hit the jump for more pics. (via Engadget)
Meow Gallery: The gallery is empty.