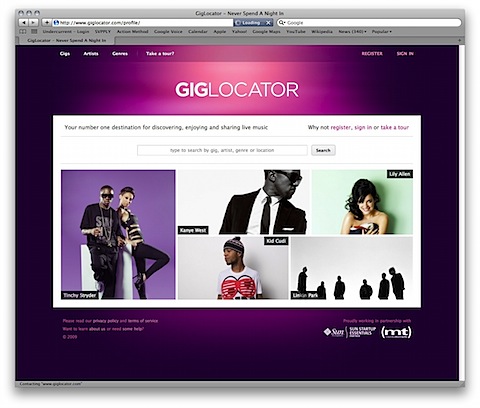 Say Hello to GigLocator
Josh Spear turns us to GigLocator, a smart site that's sure to change the way we buy concert tickets. "Our intelligent system is able to match you to the gigs that'll interest you, the more gigs you attend, the better the results GigLocator is able to offer to you. It doesn't just stop there, you can also find people who live near you who also like the same music as you." Social media's come to the live-music spectrum, it's getting a warm welcome from us.
Head to GigLocator and see what we've all been missing.