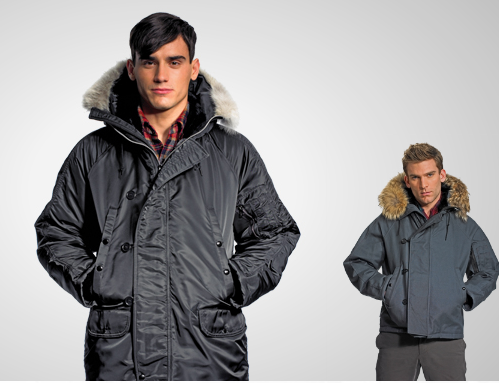 Hailing from the streets of Brooklyn's Williamsburg neighborhood, Spiewak just might be NYC's best kept secret and when we say NYC, we mean America. Since 1904, the label's been dishing out handmade products to the masses. Not too long after its inception, Isaac Spiewak and Sons began crafting uniform workwear. Soldiers in WWI and WWII wore Spiewak's gear and thousands of police, fire and ems agencies from the world over have since sported Spiewak as well. 105 years later, we've been blessed with an A/W lineup that stays true to Spiewak's tradition of innovation.
It would be difficult to recommend any one coat from this collection, because this may be one of the most complete and versatile offerings we have seen in quite some time. In it, you will find a few tweed coats, moleskin jacket, a coated cotton flight jacket that's fitted with a sherpa hood. We recommend you check the entire collection after the jump and maybe getting to your nearest retailer before the coldest of winters hits.
More images after the jump.