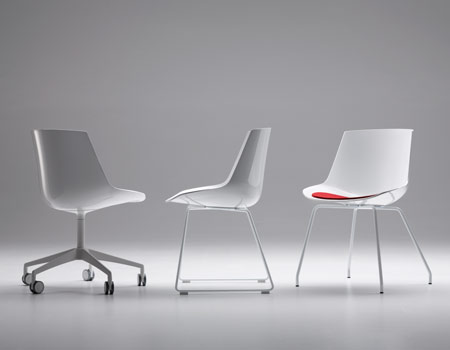 Flow Chair by Jean-Maire Massaud [Design]
Designed for the home, the office and the community areas, the Flow Chair by Jean-Maire Massaud is a comfortable, well-designed family of seatings. The shell, made from polycarbonate, is mass-pigmented in white, black, grey, and has a standard double finish: gloss outside, and goffered inside. Base options: 4-legged, sled, sled with arm, 5-legged, 5-point-star, with central leg, 4-legged in oak.
More images after the jump. 
Meow Gallery: The gallery is empty.