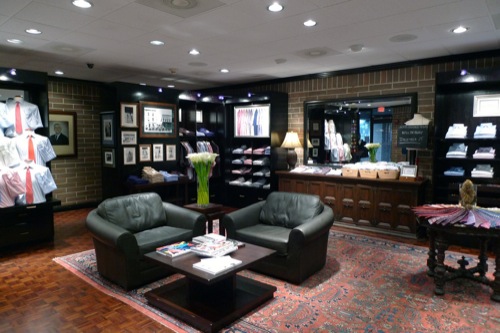 ACL takes us into Hamilton Shirts' factory in Houston, TX. ACL was able to speak with brother and sister owners David and Kelly Hamilton. "Running a shirt factory in the United States is a fairly rare thing at this point — which means that running a shirt making business in Houston is an even more remarkable feat. While at the factory Kelly, David and I spoke about the challenges and benefits of doing your own manufacturing. They spoke to the many positive aspects, including flexibility and quality control, plus the difficulties of finding skilled seamstresses and suppliers."
The shots are phenomenal as we're able to go behind the scenes and see how such amazing shirts are crafted (and by whom). It really brings an invaluable feeling to the shirt-buying process.
More images after the jump.