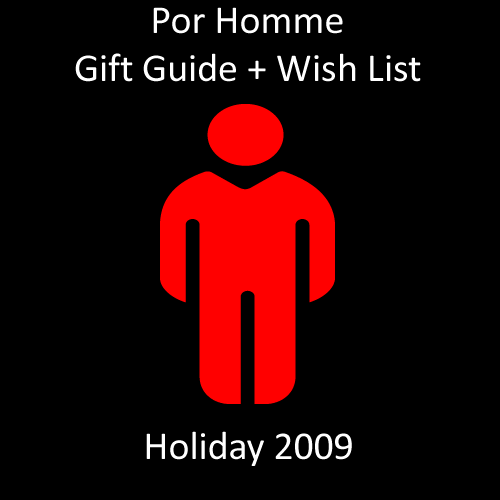 Well, gents, the final weekend before the 25th is upon us. You're probably dwindling your fingers at your desk as we speak, waiting in much anticipation for 4:58 to come around so you can pack up and head to the mall to pick up that gift your significant other has been hinting at for quite sometime. Or not. Well, humor us. You're out doing what you gotta do to make sure your loved ones get all that's on their wish lists, but what about your wish list? Dammit, do you even have one? Worry not, friends, we've compiled one for you. We've got things that you can probably use on a regular basis and a few that should see the light of day sparingly.
If you are not the procrastinator that everyone knows you to be, then we'd love to know what's on your list! Let us know in the comments.
Note: Clicking image takes you to the product's site.