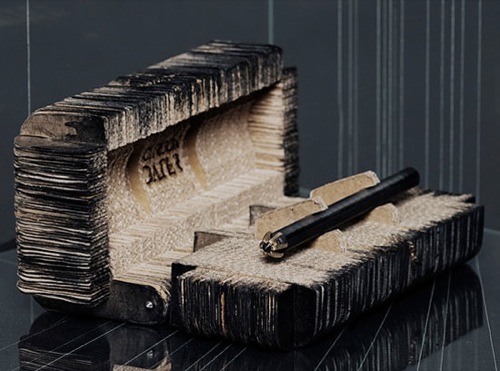 The Carbon Dater by Reykjavik-based designer Sruli Recht is a black diamond tipped carbon pen ideal for writing and illustrating directly into glass. The .30 carat black diamond set consists of a milled brass claw, fixed to a hand tooled
lazer engraved carbon rod, presented in an inked 304 piece hinged cardboard box.
More images after the jump.