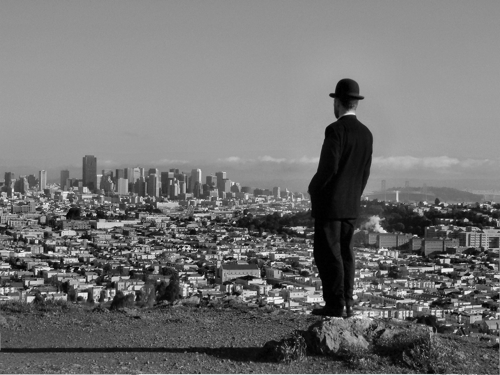 Normally, I try to refrain from inserting any personal tidbits here but we've just hit 2,000 posts and I wouldn't get much sleep if I didn't take this opportunity to thank you all for your continued support. I started Por Homme in mid-2008 with very little direction and now 2,000 posts later, I'm proud to say we're really pleased with the stories we've covered and the feedback we've gotten. I think the site's really come of age, with content all of our readers can enjoy from a point of view that's as knowledgeable as it is appealing.
We've got a lot going on in 2010. We're hoping to do a bit more traveling, so we can get some in depth reporting on some of the most sought-after labels and pieces this side of the pond. Also, we've enjoyed covering some new labels and retailers that have hit the scene and we encourage everyone to reach out to us so that more labels can get the recognition they deserve.
Also, I just want to thank our advertisers for their support and backing as well as our hosting company, Media Temple. From the moment I launched this site 'til now, their support team has been nothing short of flawless. We've had content management, uploading, and plenty of other issues and their team has always found the solution. The fact that they're support line is open 24/7 also helps and gives us a piece of mind other companies just flat out can't.
Just a few days ago, we dug into the design of the site to give it some much-welcomed life and I hope you're all pleased. I wanted to make sure we didn't take away from the familiarity you all have to the navigation, so the skeleton's remained the same, just a few aesthetic changes were made here and there. Hope all the upgrades we've made are well-received.
Interact with us, whether it's through Twitter, Facebook or email, I'd personally love to hear from you, because I don't think we could've made it this far without the support and feedback of our readers. Thank you once again for reading and I hope to hear from all of you in the future. Stick around.
"Advice: do whatever it takes to become timeless. With that in mind, inform, educate, inspire, and most importantly initiate passion."
– Atif Kazmi, Editor-in-Chief, atif@porhomme.com