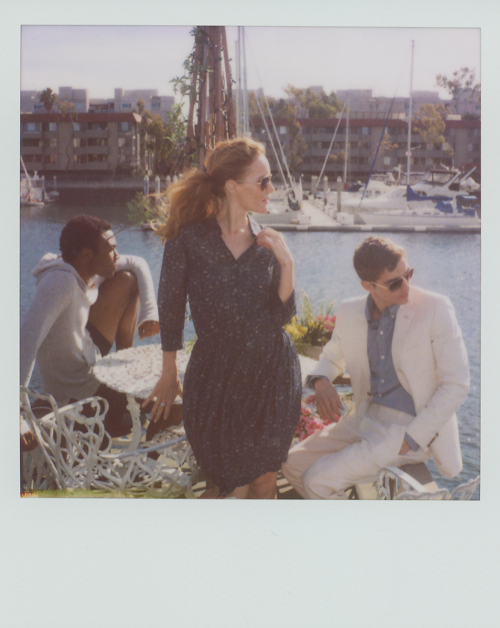 Band of Outsiders Spring/Summer 2010 Lookbook
Being no stranger to Polaroids, Band of Outsiders pulls out the instant camera for their Spring lookbook. Dave Franco and Donald Glover as well as actress Leslie Mann star in the looks, each giving us a unique take on the collection. The book was captured in Marina Del Rey, CA. Some pieces to take note of include a cotton blend double breasted suit as well as canvas boat shoes.
More images after the jump.