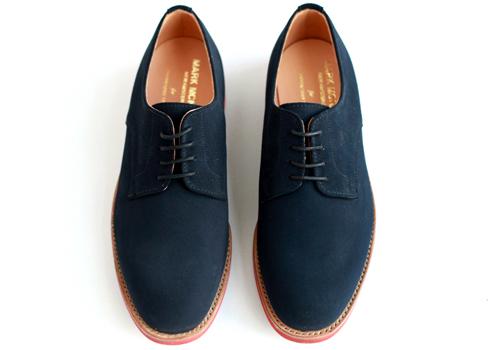 Along with delivering a well-curated magazine, Inventory is also known for their unparalleled list of products, dubbed "Inventory Items". Made in England in collaboration with New York's Mark McNairy, the good folks set out to deliver the perfect shoe. The navy blue suede shoe is mated with a red brick sole, making it one of the most versatile year-round shoes. The leather lining, custom stamp for Inventory Items, Goodyear welt and overall clean design came together perfectly this fall.
As Inventory's first footwear collaboration, we'd say they've done a phenomenal job. What's next?
Info and images after the jump.
Buy It: $350 at Inventory