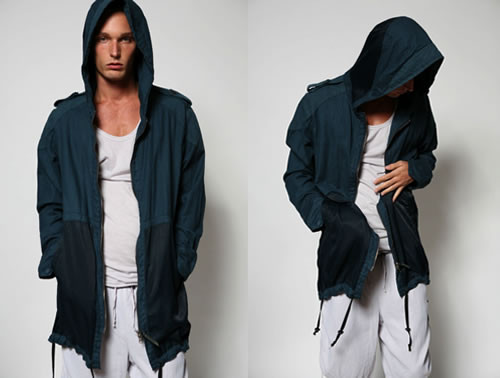 Assembly New York has been known to deliver some great items in recent times, some of which have been featured here at PH. This summer parka made of a lightweight cupro fabric lands atop that list. "Made from cotton, cupro is silk-like, light as air and retains a nice cool temperature.  Cupro makes up the lining and bottom half. While the linen upper shell and trim gives this piece some structure, keeping it thin enough to wear even during the summer. "
Look for the item at the Key Shop, a temporary installation on Rivington Street, that was made in collaboration with Best New American Designer winner Robert Geller.
More images after the jump.