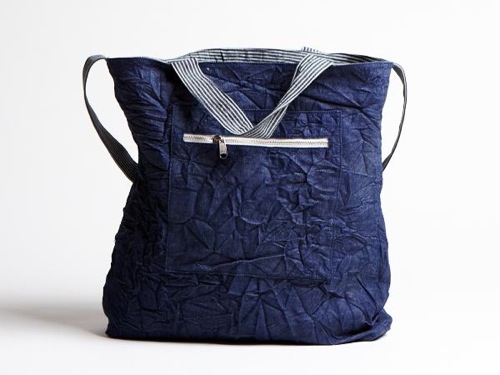 Hope Denim Shopping Bag
From Sweden's Hope comes this denim-finished shopping bag. We covered their complete men's lineup for spring recently and think this piece will compliment the collection well. The shell's a crumpled denim that really delivers some character and makes it standout. The bag's also available in a hickory finish, just in case that's more to your liking. Check out detailed shots of both bags after the jump.
Meow Gallery: The gallery is empty.
Buy It: ~ $130 at Urbana