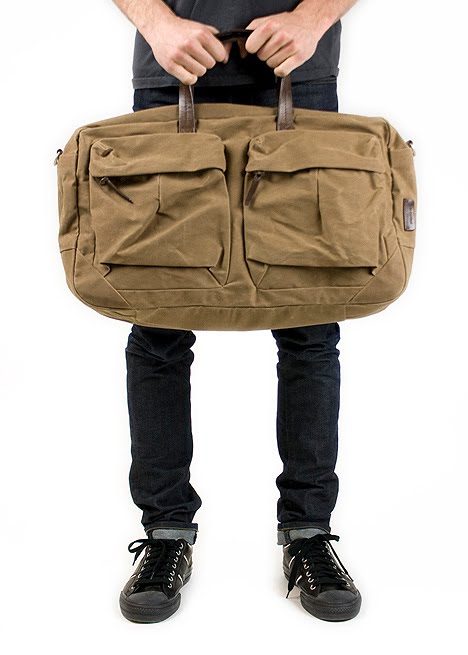 Property Of… Waxed Cotton and Canvas Bags [S/S 2010]
Yes, more waxed canvas and cotton products! The fabrics have been seen on just about everything type of clothing/accessory you can name including bags and shoes, but have we had enough yet? I didn't think so. Accessory maker Property Of… has dropped a few pieces with waxed shells, including a duffle, tote and a backpack. Our eyes are set on the Tommy Waxed Cotton Trip Bag and the Tommy Waxed Canvas Backpack, both available in a "tobacco" colored finish.
More images of all Waxed products from Property Of… after the jump.
Meow Gallery: The gallery is empty.
Buy It: $195 – $365 at Blackbird