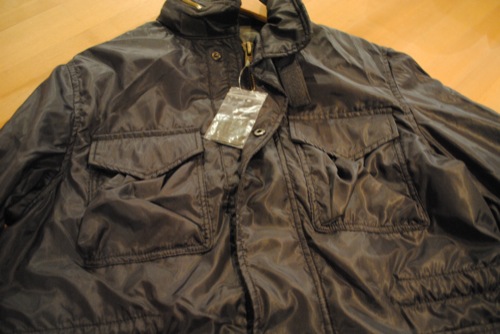 Alpha Industries is known for their military-inspired gear, but what many aren't aware of is the detail and authenticity of these products. The US Dept. of Defense recruited Alpha to revamp its military jacket and the rest is history. The jet age took flight shortly after which required the company to develop products that kept up with the needs of our soldiers and they didn't disappoint. As better fabrics were developed and tested, Alpha made better jackets for the troops – better designed, better produced, and more reliable. Alpha garments were ranked as warmer, more comfortable, more durable and designed to meet any climatic challenge. Since the mid-1960s, Alpha has continuously manufactured the M-65 Field Jacket, and they've produced virtually every MA-1 Flight Jacket used by US Air Force, Army and Navy pilots.
With such a rock-solid reputation, the highlight of Alpha Industries' Fall/Winter 2010 collection is unarguably the outerwear lineup. Plenty of heavy-duty shells are being offered, including a Gore-Tex parka in a camouflage finish. The kids' collection caught our attention as well with a flight jacket and peacoat, both of which make us wish we were really young all over again.
More images after the jump.