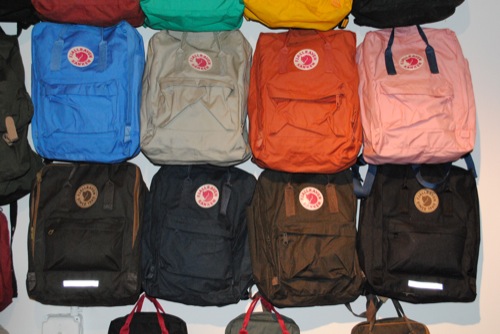 Åke Nordin, founder of Fjällräven, has stood by his mission, which has always been to make the wilderness more accessible to more people by offering durable and functional equipment. The company's iconic backpack, which happens to be the world's first framed backpack, was an innovative improvement on the common rucksack. Still designing today with the same dedication to ingenuity, this iconic Swedish brand is known the world over for simple, functional designs that stand the test of time.
The Fall 2010 collection brings us everything we've come to expect from the brand plus an abundance of outerwear pieces that are guaranteed to keep us warm when the arctic winter hits. We spotted a down jacket in a bright blue finish. Apparently, it's proven to be the most visible color in the snow, and it just so happens that this blue is identical to the one gracing Sweden's national flag. Coincidence? I think not.
More images after the jump.