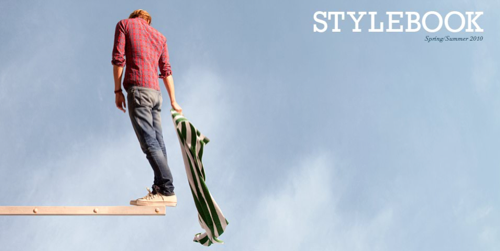 Patented in 1933, Posture Foundation insole technology set a new standard in sneaker comfort. It really took off just after a few years and became the basis for the brand name, "PF Flyers". In the decades following its inception, PF Flyers went on to influence generations, becoming the go-to sneaker for an array of sports and activities. The first ever collaboration between a sneaker company and a pro player, PF and Bob Cousy, led to the company making a string of classic court designs. Those designs were retrieved from the archives, as the famous 1956 Bob Cousy All-American canvas sneaker along with a host of other iconic styles have been reissued to the current generation as part of the "Archival Reissue" collection, which went live a little over a year ago.
The S/S 2010 collection builds on a longstanding reputation and brings to us kicks that are comfortable, affordable, and above all, timeless.
More images after the jump.