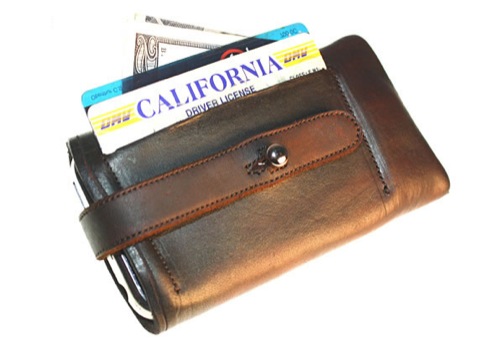 Basil Racuk iPhone Case
This past weekend was the Basil Racuk Trunk Show at NYC shop, Leffot. The shoe shop happens to be the exclusive New York City retailer of Basil leather goods. While they have an extensive lineup of bags hitting the shop in the weeks to come, we didn't see this iPhone case in the offerings. Like all Basil Racuk products, it's handcrafted and given much attention to detail. Notice the leather stitch in the back and the closure strap. We really dig the card slots which may help to shrink the number of accessories we'll be carrying around.
More images after the jump.