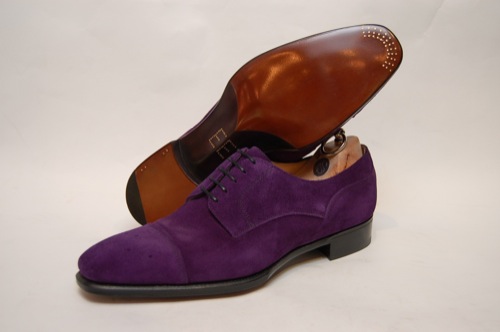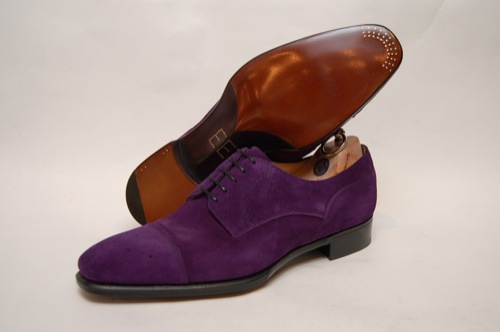 New York's Leffot has taken stock of these Alfred Sargent Brownings in a deep Purple finish. AS really knows how to deliver and they do so with this derby. Steve also tells us that each AS shoe from their Hangrade collection features the tight London Waist and fiddle back soles that hug and support your feet. They come packaged in a easy-to-store drawer box, which happens to be stocked with a few essentials such as extra shoelaces, Saphir wax, an AS shoe horn and dust bags.
Made-to-Order customers can have shoes personalized by having their name written inside or adding their initials in brass nails to the soles. It's small details like this that grab our attention, because there are plenty of labels out there doing practically the same thing. Be different.
More images after the jump.