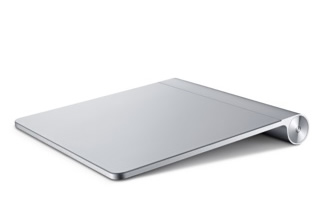 Well folks, after much rumbling in the rumor mill, the curtain's been lifted. We love the multi-touch trackpads on our MacBook Pros and it's only right Apple deliver the same portability to the Apple-lovin' masses. Following in the footsteps of its famed brethren, Magic Mouse, the new Magic Trackpad is the first Multi-Touch trackpad that's designed to work with your Mac desktop computer.
It gives us a substantial amount of space to get the job done and delivers the full set of gestures that we've come to love on our more portable Pros. As with most Apple peripherals of this nature, it'll be connecting via bluetooth, and it can be used with or without a mouse.
More info and images after the jump.
Buy It:$69 at Apple