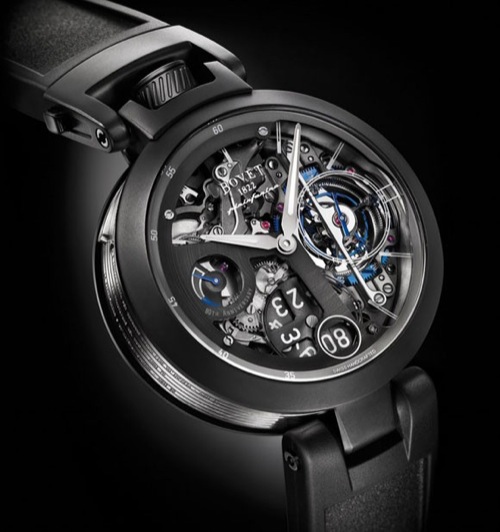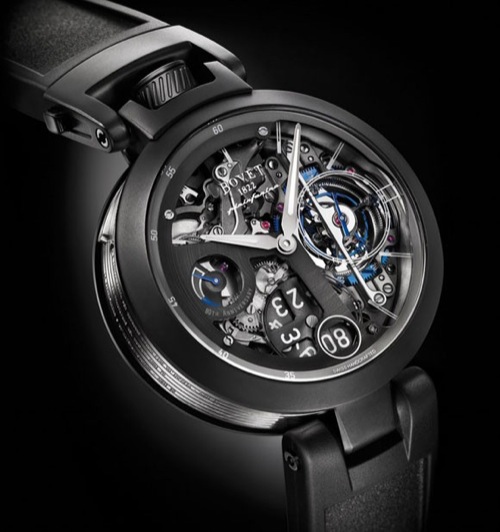 The folks at Hodinkee turn us to a special timepiece from Turin-based design house Pininfarina. For their 80th anniversary, they commissioned watchmaker Bovet to craft the Ottanta Tourbillon, a watch that exudes elegance and delivers much versatility when it comes to usage. The design allows for it be worn on the wrist with either of its two faces displayed, or connected to a titanium chain for use as a pocket watch, or it can simply be configured as a miniature table clock. All of this is made possible without the need for any tools or accessories, allowing for seamless conversion.
The heart of the watch is powered by a special Tourbillon that, "Makes a round trip every 80 seconds, opposed to the more common 60 second variety." Impressive indeed. Other features from the 514 piece automatic movement include an 80 hour power reserve, a platinum micro-rotor and a special Pininfarina balance screw.
Only 80 of these beauties will ever make it through production, with each priced in the $300,000 USD range. Head to Hodinkee for more details on this timepiece.