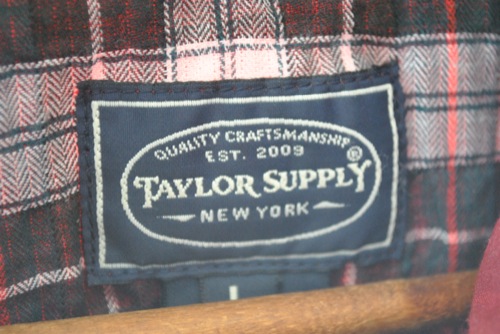 Taylor Supply is the brainchild of New York-native Christophe Hascoat, a gifted individual that's coming off stints at Triple 5 Soul as well as Zoo York. While many notable so-called American labels are outsourcing production overseas in exchange for lower costs and lower quality, Christophe decided to take a unique. Taylor Supply pieces are made in New York, right in the city's Garment District. This gives Christophe the opportunity to keep an eye on all the happenings and be able to make changes at the drop of a dime.
For their Spring 2011 collection, Taylor Supply takes to the seas and delivers a maritime-inspired lineup that turns the clock back to the early 1900s and the rich culture of industrial boating at the time. The majority of the fabrics for the line are sourced from Japan. Taylor Supply's list of stockists is growing, so be sure to look for it at a fine retailer near you.
More images after the jump.