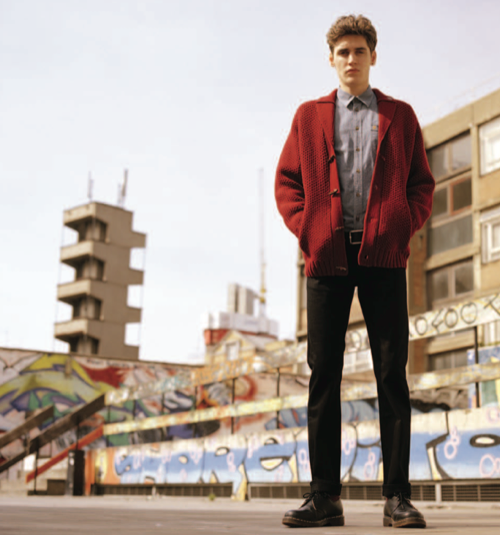 For anyone not familiar, Farah has been around for decades. just ask your parents. The UK brand's iconic slacks, made from hopsack canvas, brought the label to the forefront. The trouser was slim cut, sharply tailored and featured stain resistant technology, a combination the Brits had yet to see from any other brand at the time.
Nowadays, the Farah brand still reigns supreme and is no distant memory for the old-school influentials you might bump into on London's historic Bond Street. For Fall 2010, the Farah Vintage collection takes us back to the 80's, delivering roomier silhouettes on shirts and jackets, while polos are tailored to the level of shirting. Key fabrics have also been reissued on trousers, jackets and shirts to give the wearer a taste of history.
More images after the jump.