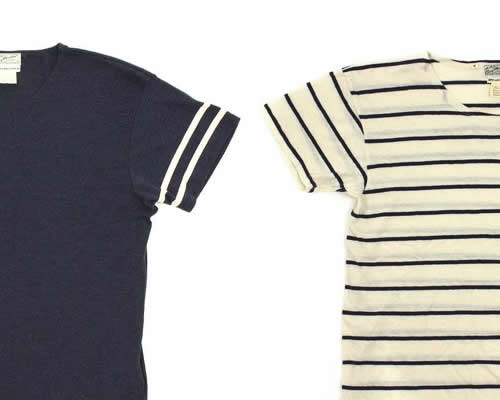 Levi's Vintage Summer Tees
EndClothing has taken stock of some great tees from Levi's Vintage. They're all made in limited quantities and pull straight from the archives to deliver authentic pieces that mirror the original 1930s silhouette. The two styles above are limited versions of the classic Bay Meadows tee, which we've seen in the Levi Vintage line here and there.
More looks after the jump.