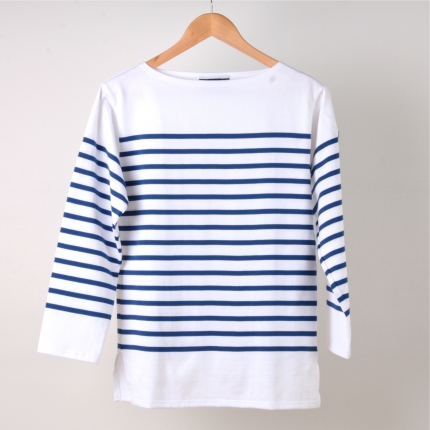 French clothier Saint James has been getting some well-deserved exposure as of late. This may be due to the fact that it's been sweltering heat across most of the country and the nautical styles the label offers are just what we want to be sweating in. Whatever the case may be, they're doing an outstanding job keeping up with the demand. Saint James has signed on some new stockists so it's getting a little easier to actually get your hands on some of their fine pieces.
We've seen their goods at J.Crew but now Vancouver-based LARK has taken stock as well. The naval from Saint James comes in a slim fit with side slits, made of 100% combed cotton jersey.
More info and images after the jump.
Buy It: ~ $120 at LARK