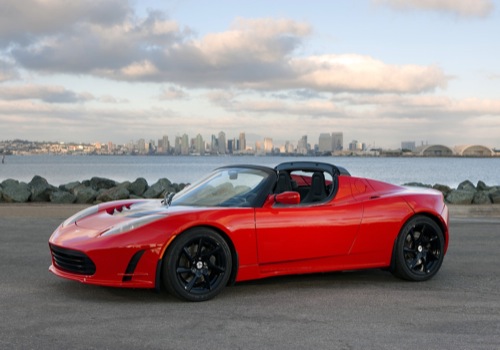 Guess going public this week wasn't enough excitement for electric-car maker Tesla and CEO Elon Musk as they've done a fresh update to their extremely successful Roadster 2.0. Here's what the man had to say about this new beauty.
These improvements are a direct result of customer feedback and come only a year after release of Roadster 2.0, showing an exceptionally rapid pace of innovation. Where feasible, we will also offer existing customers the ability to purchase the upgrades now available in version 2.5.
There are a handful upgrades including a new front fascia with diffusing vents, a new rear diffuser, directional forged wheels available in both silver and black, new seats with more comfort/lumbar support, power control hardware that enables spirited driving in exceptionally hot climates, an optional 7″ touchscreen display with a rear back-up camera and interior sound reduction including new front fender liner material make the cabin even quieter.
More images after the jump. (via egmCarTech)