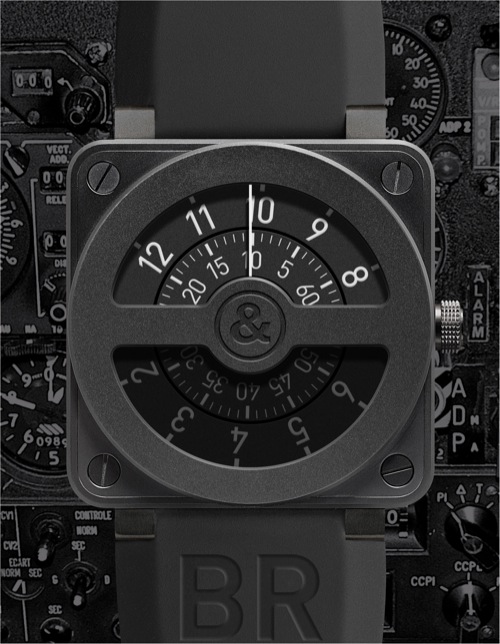 Swiss watchmaker Bell & Ross looked to the cockpit of an airplane when digging for inspiration for their latest creation. The result is the BR 01 Compass, a timepiece which shows time similar to how the navigation instrument is shows direction. The time on the BR 01 Compass is displayed by a fixed mark under which the hours and minute numbers file past. The lower tinted window reveals the full rotation of the discs. This watch is special, as it offers a totally new display and goes against the flow of traditional time telling.
The BR 01 Compass will be limited to only 500 pieces, so don't expect it to be available for much longer.
More images after the jump.