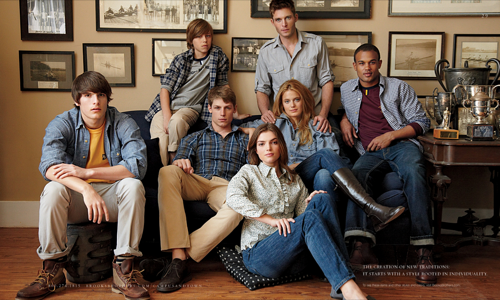 In the early 1900s, Brooks Brothers pioneered the "trunk show" movement at college campuses across the nation, giving students a place to check out the latest from the American label. When the company was first established in New York City in 1818, Brooks Brothers lived up to the high expectations of a fast-paced city and its merchants, who turned to the new kid on the block turned iconic label for the latest digs. Fast forward to 2010, Brooks Brothers continues to pioneer while still delivering ready-made pieces with high quality, something the masses have come to expect from America's finest.
For the fall, look for more sportswear, timeless classics and an exclusive collection of jeans made in partnership with Levi's.
More images after the jump.