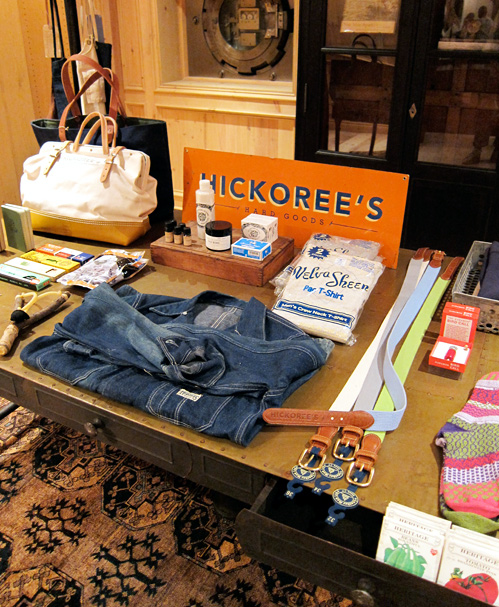 By now, you may have heard that J.Crew has invaded Madison Avenue with their latest men's store, one that transforms a space once housed by a bank into the go-to shop for Upper East Siders. There are plenty of exclusive items found only at the 1040 Madison location which you won't find at the other locations, including the Ludlow suit in Vitale Barberis Canonico cashmere or a Thomas Mason spread collar button down made exclusively for the shop. The two-story shop will house plenty of other fine collaborations as well, but none more appealing to us than that with Brooklyn-based Hickoree's Hard Goods.
The folks have actually set up shop with some of their finest offerings right in the center of the former bank's vault. Hickoree's tells us this new venture will house an array of fine items from handmade bags and aprons by Stanley & Sons, to Hart's Heritage seed packs, to Japanese pencils, to vintage chore coats, to Astronaut Ice Cream.
Look for them to periodically switch up the goods for freshen it up and keep you coming back quite often.